One neat trick for organizing your garage
Get the upper hand on the stuff that's piling up in the garage this summer with a wall storage unit from HyLoft®.
For starters try the two-shelf  45" x 15" unit.  You can install the heavy-duty steel wire shelves on finished or unfinished walls in the garage, shed, basement or storage closet – any place there's unused wall space.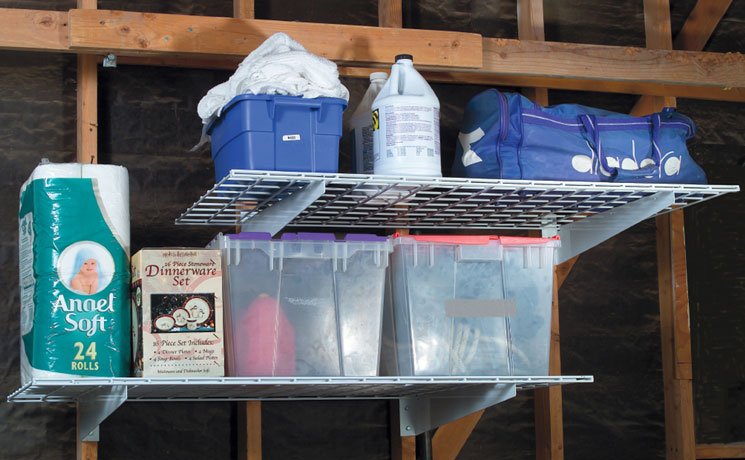 HyLoft wall storage can be mounted on finished or unfinished walls.
Mount your shelves one over the other—the low profile brackets mean you have more storage space on the bottom shelf. "Stagger" stack them or install on opposite sides of the room. You can even mount them side by side to make one long 90" shelf. 
They're available in a white or hammertone powder coated finish that's scratch resistant and has a neat, clean look on any wall.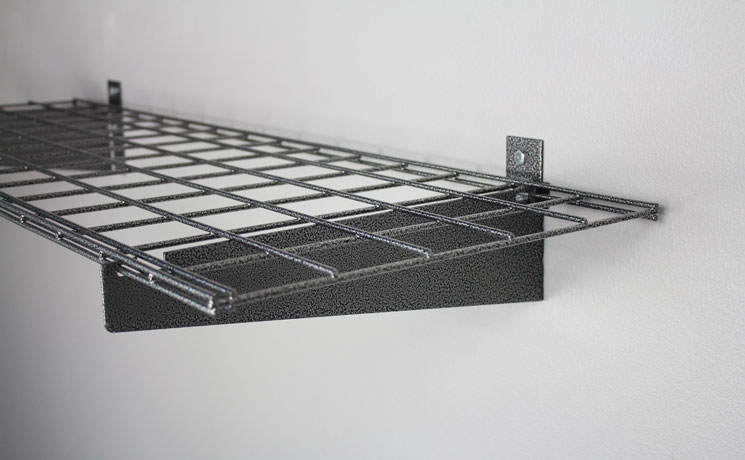 HyLoft shelves sport a durable powder coat finish. Shown: Hammertone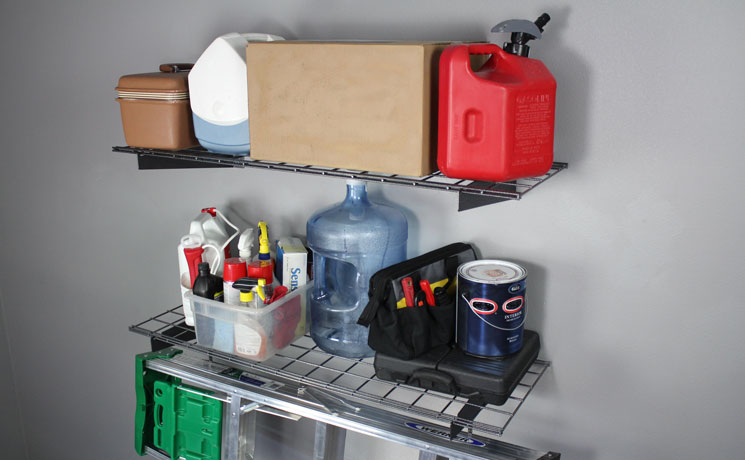 HyLoft 45" x 15" Wall Storage Unit is great for storing heavy stuff in the garage.
These shelves hold 200 lbs. each, so don't hesitate to pile on those heavy cans, coolers, boxes, bins and luggage to finally get it all organized.
KV sells other HyLoft wall storage, plus we've got ceiling storage units and tire storage too.
Learn about the HyLoft brand or find an installer.