Kitchen storage on a roll
What's a main ingredient in a well-functioning kitchen?
Access.
And every highly accessible kitchen we love has lots of pull-out storage.
Our single and double-tier multi-use baskets glide smoothly on ball bearing slides that let you roll the unit out for easy loading, then slide it back under the cabinet out of sight. No more crouching down and reaching in under the cabinet, feeling around for what you want. Plus the wire baskets make it easy to see what's in them.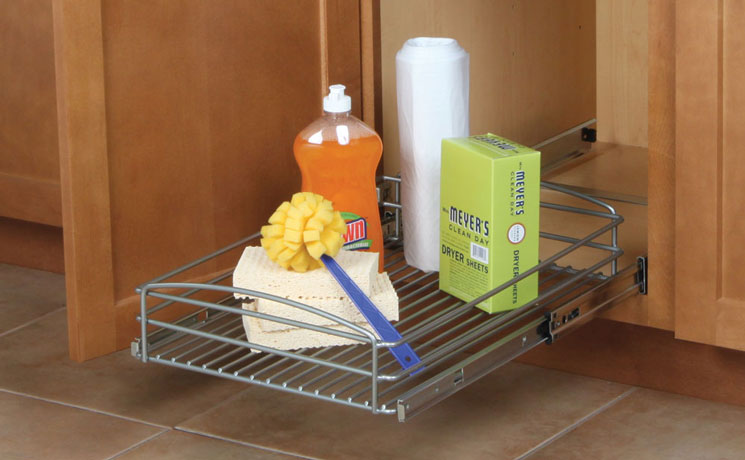 Single Multi-Use Basket is perfect for under-cabinet storage
The two-tiered unit doubles your storage by using the empty space higher up in the cabinet. Single and double units with their frosted nickel finish wire baskets complement any cabinet style.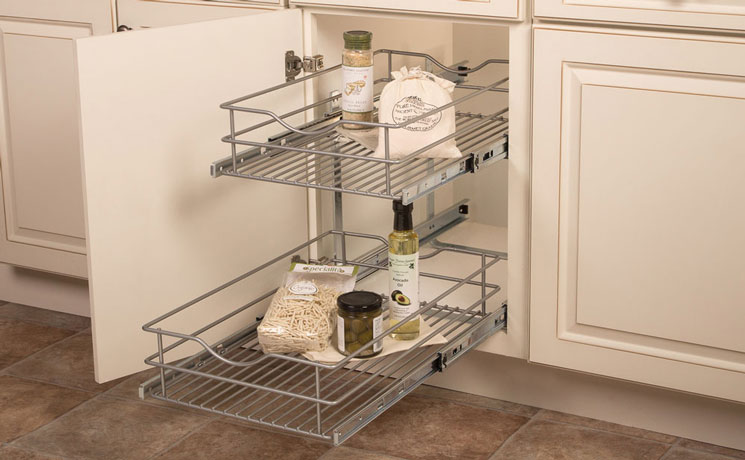 Double-Tier Multi-Use Basket doubles your under-cabinet storage.
With its effective, efficient use of space, pull-out storage makes it so much easier to access hard-to-reach places. These multi-use baskets are storage on a roll, increasing the usability of your kitchen exponentially.
KV has many more pull-out storage solutions for your kitchen. Check out the entire line.