Keeping Your Kitchen Clean 1.0
How do you hide your trash?
Let's face it; in any clean kitchen, the best trash can is a hidden one. The ideal model would pull out quietly from under the counter so you don't have to bend or reach in. It is mounted to the door for simple access, and it has a clean, stylish design.
You can get all that and more with Knape & Vogt pull-out waste and recycle units.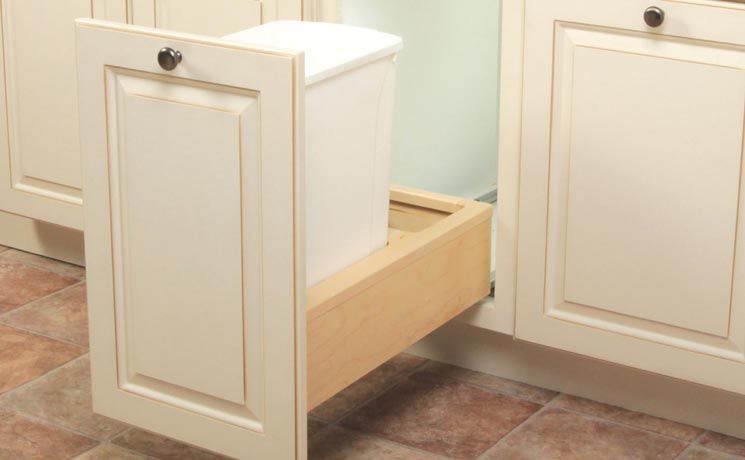 Our Wood Undermount Soft-Close Series with single or double bins in white or platinum features color-coordinated mounting hardware and concealed sliding hardware that provides a whisper-soft close that never slams but closes fully, every time. The wooden drawer box with its clean, neutral look holds bin(s) in place on an easy-clean floor.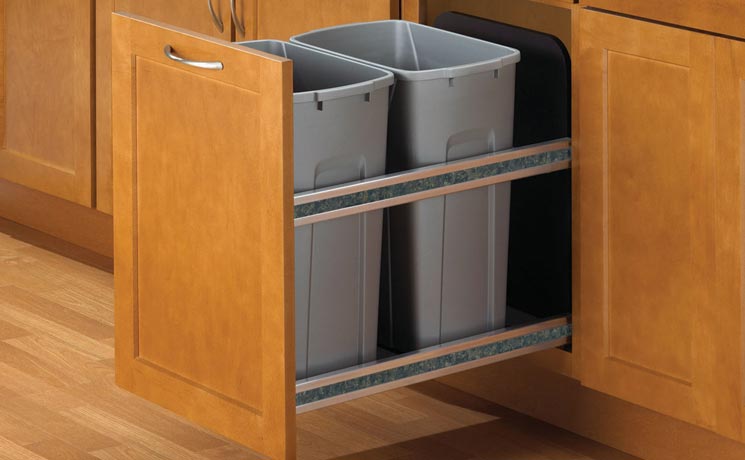 The Undermount Soft-Close Series also features white or platinum single or double bins with matching mounting hardware and side rail accents and color coordinated, easy-clean floor and black splash. Concealed sliding hardware offers the same soft, no-slam close.
Lids are available to conceal bin contents and hold plastic bags in place. All units are easy to install in standard-width cabinets with self-aligning brackets and just a few screws. Pull-out waste and recycle units from KV: Hiding the trash and keeping your kitchen clean.
PLUS: Check out our wide range of the top or bottom mounted waste and recycle units.