Designing office space? 4 reasons to say yes to a barn door
There's real beauty, not to mention function, in incorporating the rolling barn door trend into today's commercial design, from offices to event space, restaurants, schools and more. Here are four reasons designers and facility managers should consider barn doors or wall mounted doors for their next project.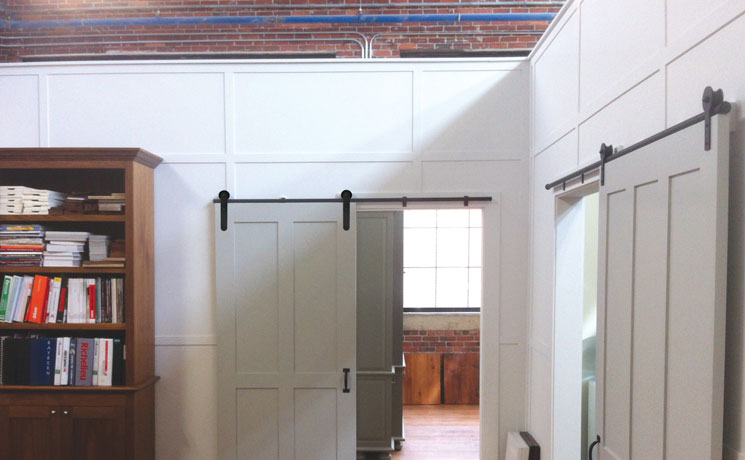 Rolling barn doors help transform a reclaimed building into a beautifully functional office.

1. Space-saving barn doors enable access and help with ADA compliance. Doors that slide away instead of swinging in or out offer:
A large, unhindered opening with a clear view of what's beyond the doorway
Unobstructed clearance for wheelchairs or portable carts/equipment
No threshold barriers
Much-reduced effort to open and close
2. Rolling barn doors transform space with function and charm:
Divide a large area into smaller rooms for meetings, study, private dining
Conceal and protect large monitors, white boards, storage racks
Enhance the look of clear-view glass doors in office environments
Conceal a storage area or kitchenette
3. Barn doors and wall mounted doors are easy to install and integrate well with existing architecture — no new construction required.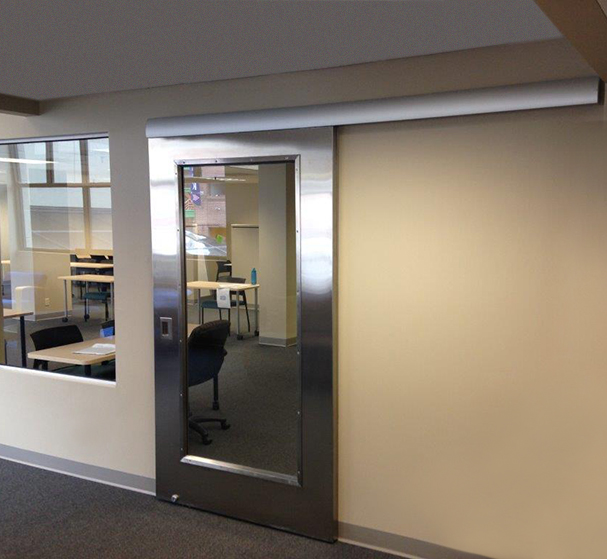 Wall-mounted doors save space over traditional swing-out doors and give this office a sleek look.

4. An abundance of barn door or wall mount door designs are available to fit any style, from the very rustic to a clean, stylish aluminum or stainless steel high fashion design.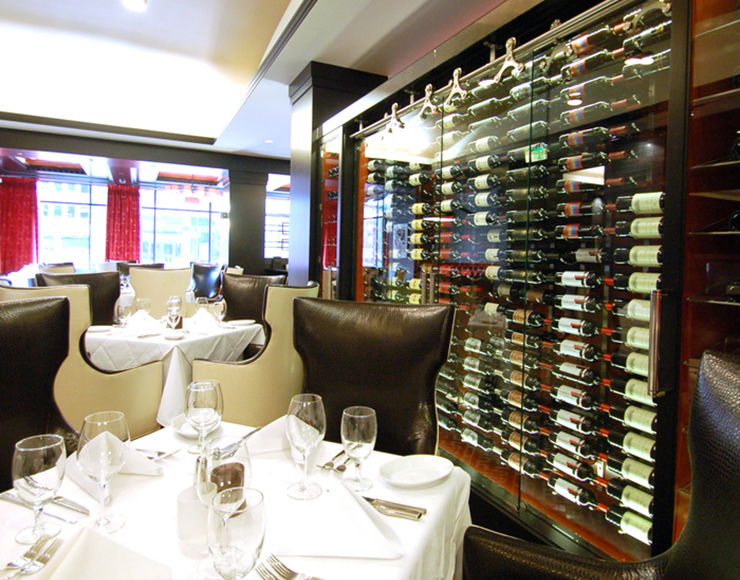 Unique application of glass barn doors with stainless steel hardware on a restaurant wine display.
Photo courtesy of Pioneer Construction, Grand Rapids, MI