Springtime is time to think about changing out your tires
We're already thinking about spring and warmer days —and taking the winter tires off the car or truck. How about you?
Or maybe you don't do winter tires. Maybe you have extra ATV tires or some extra set of wheels you're not using at the moment.
What do you do with those tires? Roll them to the back of the garage where they block the way every time you get out the lawnmower? Stack them in a corner of the shed? Pay to have them stored at a tire store?

Not anymore. Not when KV offers HyLoft® Tire Storage with three different racks that can get those tires up off the floor and out of the way.
Heavy-Duty Tire Storage Rack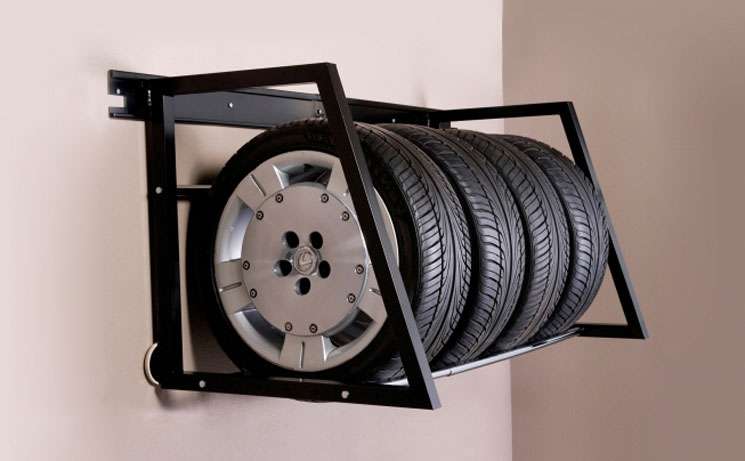 The Heavy-Duty Tire Storage Rack offers safe and secure storage for up to four full-size tires. The Master Rail attaches to wall studs so you can move the rack left to right, while telescoping support bars adjust from 34" to 60" wide. Holds up to 400 lbs.
HyLoft Tire Loft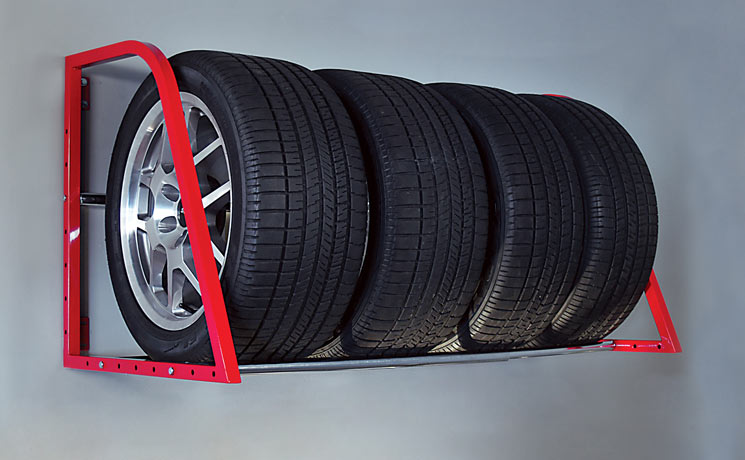 The Tire Loft stores all types of tires, including motorcycle tires, ATV tires or racing tires and wheels. With adjustable widths of 36" to 48", it has a weight capacity up to 375 lbs.
HyLoft Folding Tireloft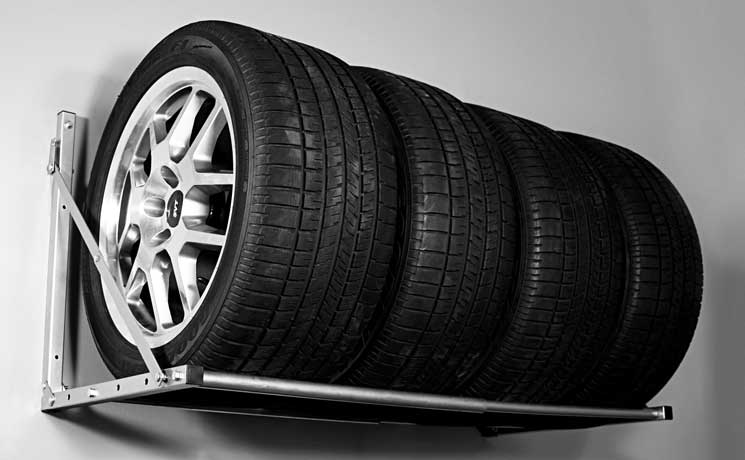 The Folding Tire Loft folds up against the wall when you're not using it, and it's perfect for all kinds of tires with an adjustable mounting width of 32"–48". It holds up to 300 lbs.
Find the right tire storage for you on this website or at hardware stores and home stores across the U.S. and internationally. Need somebody to mount it for you? Check here for an installer in your area.