5 kitchen updates on a budget
A kitchen refresh is probably the most noticeable update you can make to your home. But if you're on a budget, how much can you really do to change things up? We've got a few ideas that can kick your kitchen aesthetic up a notch without breaking the bank.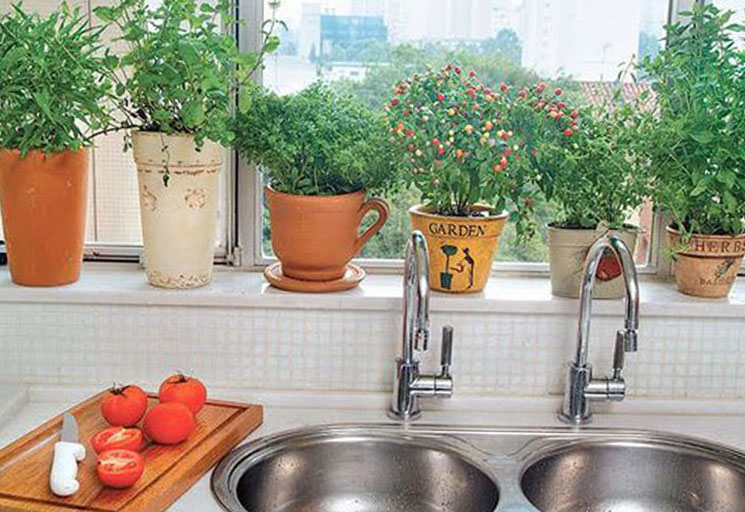 Liven up any kitchen with greenery. Plants, real or faux, can energize a plain white, black or taupe-toned kitchen. Try fresh basil, chives, rosemary and other herbs in a row of pretty pots on a sunny windowsill. An aloe vera plant or bonsai tree on a floating shelf. Today's artificial plants are so lifelike and are ideal in a kitchen with little sun exposure, or for anyone who thinks they lack a green thumb.

 




Paint is an easy and inexpensive way to make a statement in the kitchen. Change up dark existing cabinets with a warm white to brighten the entire room. Or choose a cabinet color that suits your taste, whether a neutral or intense shade, to give an upscale look to your kitchen.

 

Open shelving is in every kitchen update blog you see today. You can do it two ways, inexpensively: 1) Remove the doors from existing cabinets, painting and papering the insides or 2) Mount shelves on an open wall or as a replacement for a removed cabinet. Now display coordinating dishes, serve ware and glassware or place an array of collectibles as kitchen accents. 

 

Install pullout baskets and drawers in base cabinets so cleaning supplies, pots, pans and more are easy to grab, even from the back. Image via Simply Put Organizers


There's a place for everything with kitchen storage, another budget-conscious way to make updates. Drawer dividers, under-cabinet rollout drawers and trash bins, tray dividers, lid organizers and more go a long way toward keeping things orderly.

 

Rollout waste bins keep trash and recyclables out of the way. Image via Simply Put Organizers

Replace cabinet hardware, especially if you paint the cabinets, for a whole new look to the kitchen. Try to stick to only two types of metals in your kitchen: If you have stainless steel appliances ("silver") and brass lighting fixtures, your new knobs and pulls should be nickel (silver) or brass finish. If you aren't repainting, save yourself from repairing holes by buying hardware the same size as what you're replacing.
Like these inexpensive tips for refreshing your kitchen? Find lots more suggestions here, here and here, too!